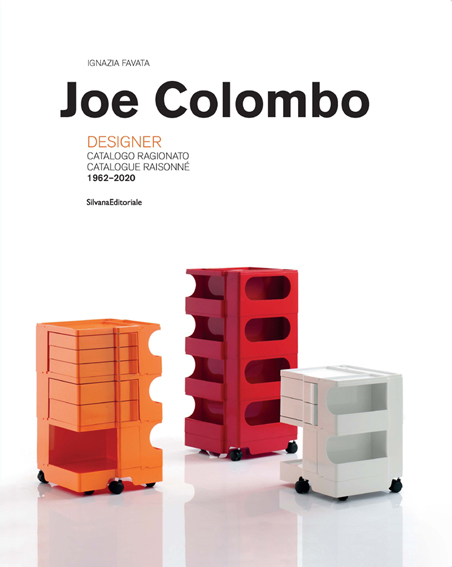 Joe Colombo (Milano, 1930-1971) è stato uno dei più grandi designer del secolo scorso, visionario e geniale, capace di dare forma a idee che colpiscono ancora oggi per la loro attualità.
Formatosi dapprima all'Accademia di Brera e poi al Politecnico di Milano, Joe Colombo ha espresso, in soli vent'anni, una visione del mondo innovativa, che ponendo al centro della riflessione l'uomo e la sua vita immaginava un habitat dinamico e trasformabile sia su scala domestica che urbanistica. Una progettazione, la sua, a tutto tondo, volta a soddisfare ogni esigenza grazie alla tecnologia e ai nuovi materiali, e a plasmare lo spazio e i suoi oggetti in funzione delle diverse attività, sia lavorative sia di interazioni sociale.
Da qui, i complementi di arredo modulari e dinamici dalle linee futuristiche, tra i quali spiccano alcuni pezzi divenuti iconici del design italiano come la lampada Acrilica (medaglia d'oro alla XIII Triennale 1964), la Tube Chair (oggi al Musée des Arts Décoratifs del Louvre), la lampada Spider (Compasso d'Oro nel 1967), il carrello Boby (il premio S.M.A.U. 1971) e i "monoblocchi polifunzionali", come Minikitchen (medaglia d'argento alla XIII Triennale 1964) fino al Total Furnishing Unit del MoMA.
Questo volume di Ignazia Favata, sua storica assistente dal 1968, e accompagnato dal saggio critico di Domitilla Dardi, costituisce il primo catalogo ragionato del suo lavoro, di cui sono documentati 200 progetti, con particolare rilievo dato alle opere ancora in produzione da cinquant'anni.
Joe Colombo (Milan, 1930–1971) was one of the greatest designers of the 20th century: a multifaceted, visionary genius, capable of turning ideas into real objects that are still striking today for their modern flair. After an educational background at the Brera Academy and at the Politecnico of Milan, Joe Colombo began a prolific career and, in just a couple of decades, succeeded in expressing his innovative vision of the world as a dynamic modular living space pivoting on man and his existence. His all-embracing designs, whether for home interiors or urban planning, were based on technological solutions and new materials meant to satisfy every need, shaping the space and the objects in it, and favoring the daily activities of humans.
His ingenious ideas led him to the creation of futuristic furnishings, legendary icons of Italian design: the Acrilica lamp (gold medal at the XIII Milan Triennale of 1964), the Tube Chair (today in the permanent collection of the Musée des Arts Décoratifs at the Louvre in Paris), the Spider lamp (awarded with the Compasso d'Oro in 1967), the Boby trolley (S.M.A.U. Prize in 1971), and the "multi-function mobile units," such as Minikitchen (silver medal at the XIII Milan Triennale of 1964), or the Total Furnishing Unit, today at the MoMA in New York. This volume edited by Ignazia Favata, Joe Colombo's historical assistant since 1968, accompanied by an essay by Domitilla Dardi, is the first catalogue raisonné devoted to his work, documenting over 200 designs with specific focus on the items that are still in production after fifty years.